Don Juan ou Si Don Juan etait une femme
Alternative Titles
:
Don Juan, or If Don Juan Were a Woman
Una donna come me
Year
: 1973
Country
: France / Italy
Genre
: Drama, Erotic
Quality
: DVDRip
Language
: French
Subtitles
: English
Director
: Roger Vadim
Studio
: Filmsonor, Les Films Marceau, Filmes Cinematografica
Starring
: Brigitte Bardot, Robert Hossein, Mathieu Carriere, Michele Sand, Robert Walker Jr., Jane Birkin, Maurice Ronet, Juan Alvarez, Lena Grinda, Sylvie Reichenbach, Laurent Vergez, Robert Favart, Aldo Bastoni, Paul Bisciglia, Colette Mareuil
Description
: Jeanne lives in Paris and believes she is the reincarnation of Don Juan. She visits a priest and tells him she has killed a man. He comes to her elegant flat - her father has died leaving her rich - and she tells the priest stories about men she has seduced. The seduction is easy, she tells him, it's destruction that takes planning. We watch her with an upright elected official, a wealthy boor, and a folk singer. She describes herself as a spider. Her friend Leporella tries to be Jeanne's conscience. What does Jeanne want?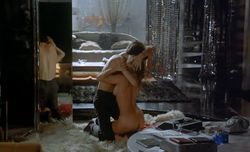 File Size
: ~700MB
Resolution
: 608x368
Duration
: 95 min
Format
: avi
Download Link(s):
Don Juan ou Si Don Juan etait une femme.part1.rar - 240.0 MB
Don Juan ou Si Don Juan etait une femme.part2.rar - 240.0 MB
Don Juan ou Si Don Juan etait une femme.part3.rar - 220.0 MB