Bathroom Jack Off
Run Time 14
Size 624 MB
Resolution 1280 x 720 px
I could feel every motion of their hands as they milked my fuck meat closer and closer to orgasm. I was surprised but I could tell that both of them were experienced at jerking cock.
They did such a fantastic job that I could barely hold back. My balls began to tighten. Oh yeah! I groaned. I exploded, wave after wave of pleasure rippled through my body. All the
muscles in my cock spasmed rhythmically and I pumped load after load of hot cum out of my body. The honeys were both cheering, they loved it! After I was finished, the honeys stood
up. You know something? Said Veronica, Now that youve had your fun and weve had ours, youre going to fucking clean up the mess. She threw a towel at me as the two of them
walked out of the bathroom. Here, help yourself, and when youre done you can clean my fucking toilet too...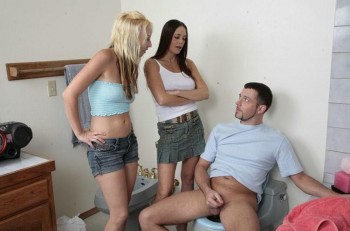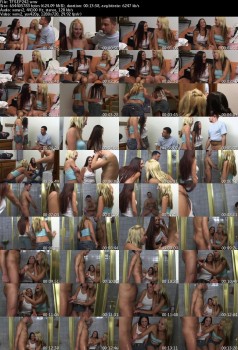 Download links:
http://fboom.me/file/7ae4460f11aea/TFSEP242.wmv