Vanessa Vixon in A Mothers Comfort - Scene 1
Run Time 7
Size 389 MB
Resolution 1280 x 720 px
Back Story: Mom (Vanessa Vixen) has been watching in agony as her son has been fighting with his girlfriend; she can see the distress it is causing him and wishes there
is something she could do to make him feel better. Mom wants so badly for her son to be able to talk to his father but, as usual, dad is out of town on business which leaves
mom to try and help her son through his time of distress
Scene 1:
(Scene fades in)
Mom is sitting at the kitchen table, drinking coffee and talking on the phone. I dont know what to do for himthat little bitch hes seeing is giving such a hard time, it
makes my heart. Mom is suddenly cut off when she hears a loud bang in the living room. Ill call you back later, it sounds like he just got home. says mom into the
phone before killing the connection and walking into the living room to investigate the noise. Mom finds her son sitting on the floor, leaning against the couch trying to get up.
Whats wrong sweetheart asks mom as she approaches her son and gently touches his shoulder. She left me mom; she said I wasnt man enough for her and I didnt
satisfy her. Sobs son as he puts his head in his hands. Mom leans down and helps him to his feet before guiding him to sit on the couch; she notices his shirt is partially
unbuttoned, turning her on. Have you been drinking all night asks mom concerned. Son nods his head then leans it back on the couch, exhausted from his drinking.
Dont worry my love, she doesnt deserve you, youll find someone much better and hotter than she was. says mom with a smile as she lightly rubs her sons chest and
slowly works her way down to his crotch. I dont know mom, I just dont know. says son in a daze, begging to fall asleep. Mom smiles as she continues to rub his cock
through his pants, feeling his cock becoming erect. Do you want mommy to make you feel better she asks as she unzips his pants and pulls out her sons cock. Son
moans a yes as he weakly puts a hand on his mothers head.
Mom smiles as she gently strokes her sons cock and proceeds to give him a slow, sensual blow job; she wants him to forget about that betraying bitch of an x. Mom
kisses and gives every inch of her sons cock the utmost attention as she moves up and down his shaft, gently playing with his balls simultaneously. Son begins moaning
as his mothers lips feel so good on his cock. After a few moments, mom stops for a moment to pull her sons pants completely off before continuing to suck his cock.
Starting to feel better sweetheart asks mom with a smile as she jerks her sons cock and looks up at him lovingly. Yeah, feels so good mom. whispers son, his eyes
still closed. Mom smiles and continues to suck his cock; mom opens her robe and begins rubbing her clit and fingering safe, slowly at first then faster and faster as her
sons moans become louder and louder. Mommy, let me cum in your mouth.please begs son as he tries to looks down at her briefly before his head slumps over.
Please do oh God cum for mommy! moans mom as she pumps and sucks sons cock faster and faster. Mom suddenly moans loudly with her sons cock in her mouth
as she fingers herself to orgasm. Son suddenly jolts his head upright and releases a loud scream; this mothers moaning lips on his cock cause him to explode, shooting
hot cum all in her mouth. Mom continues to jerk her sons cock, milking every drop of semen out of it before letting it run out the sides of her mouth as she slowly moves up
and down on this shaft, finishing him off. Sons eyes quickly close and he dozes off to sleep, a smile on his face. Mom wipes her mouth and closes her robe before gently
laying her son down on the couch to allow him to sleep; she walks away with a smile on her face, content this is the start of something wonderful.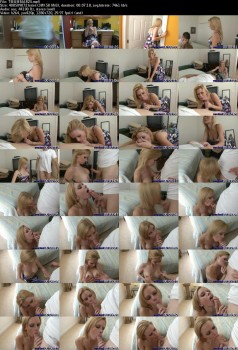 Download links:
http://fboom.me/file/e4f7f6eaf3955/TMUMMAR25.mp4
http://fboom.me/file/718e8e080833e/TMUMMAR251.wmv
http://fboom.me/file/df27bfe592392/T....wmv.part1.rar
http://fboom.me/file/8dc3318f95309/T....wmv.part2.rar
http://fboom.me/file/03ad72dc44288/TMUMMAR253.mp4
http://fboom.me/file/5ca3862e517d3/TMUMMAR254.avi
http://fboom.me/file/16f629e7f7ec6/TMUMMAR255.avi