Bullall4scarlett
Run Time 13
Size 290 MB
Resolution 1280 x 720 px
Under normal circumstances she would NEVER have any contact with a black man or his penis. Scarlett was raised in the SOUTH where interracial sex is frowned upon. However,
there are exceptions too every rule. The muscular black bull is completely restrained and his large cattle cock has been feed through a makeshift gloryhole device. All his muscles and
brawn are useless now. The busty SOUTHERN belle had 100% control of the large black penis during this handjob. Scarlett used lots of lube during this interracial hand job showing
her off her excellent jerk off skills. Mistress Demitro teased the black Erection smothering it in a sea of breast cleavage. it wasn't long before the captive black dick succumb to the
intense FEMDOM handjob. Scarlett enjoyed exerting her power off over the cum gushing cock. The Bible belt blonde attacked the sensitive penis long after orgasm. The cum excited
her! She really got off on tormenting the helpless black penis.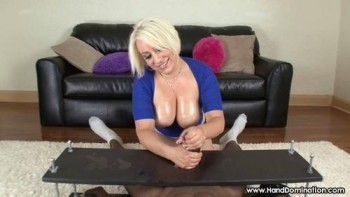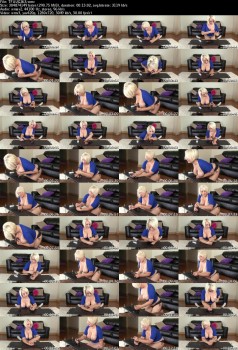 Download link:
http://fboom.me/file/d4b9bd78e90fc/TFAUG263.wmv