Swing & Miss [v0.02.2] [Infidelisoft]
Adult Porn-Game
NFO
Updated:
22 April,2018
Genre: male protagonist, swinging, NTR , Swap, cuckold ,Adult Game,Porn Game
Censorship: None
Developer/Publisher: Infidelisoft
Version: 0.02.2
OS: PC - MAC - LINUX
Language: English
Description:
The story centers around the protagonist (you) and your wife Fiona. The two of you have been married for over a decade and get along perfectly. You know you're blessed to have a wife like Fiona, but you can't help but wish you had a more active sex life with her...​
Change-Log v0.02.2
Fiona was not wearing any clothes in her new scene. Now she is. Sorry.
Screen: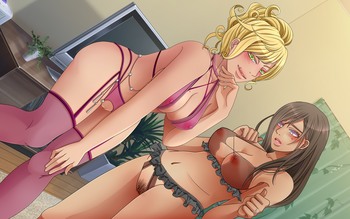 Swing___Miss__v0.02.2__Infidelisoft.rar
Swing___Miss__v0.02.2__Infidelisoft.rar